New Product at Calido Guitars!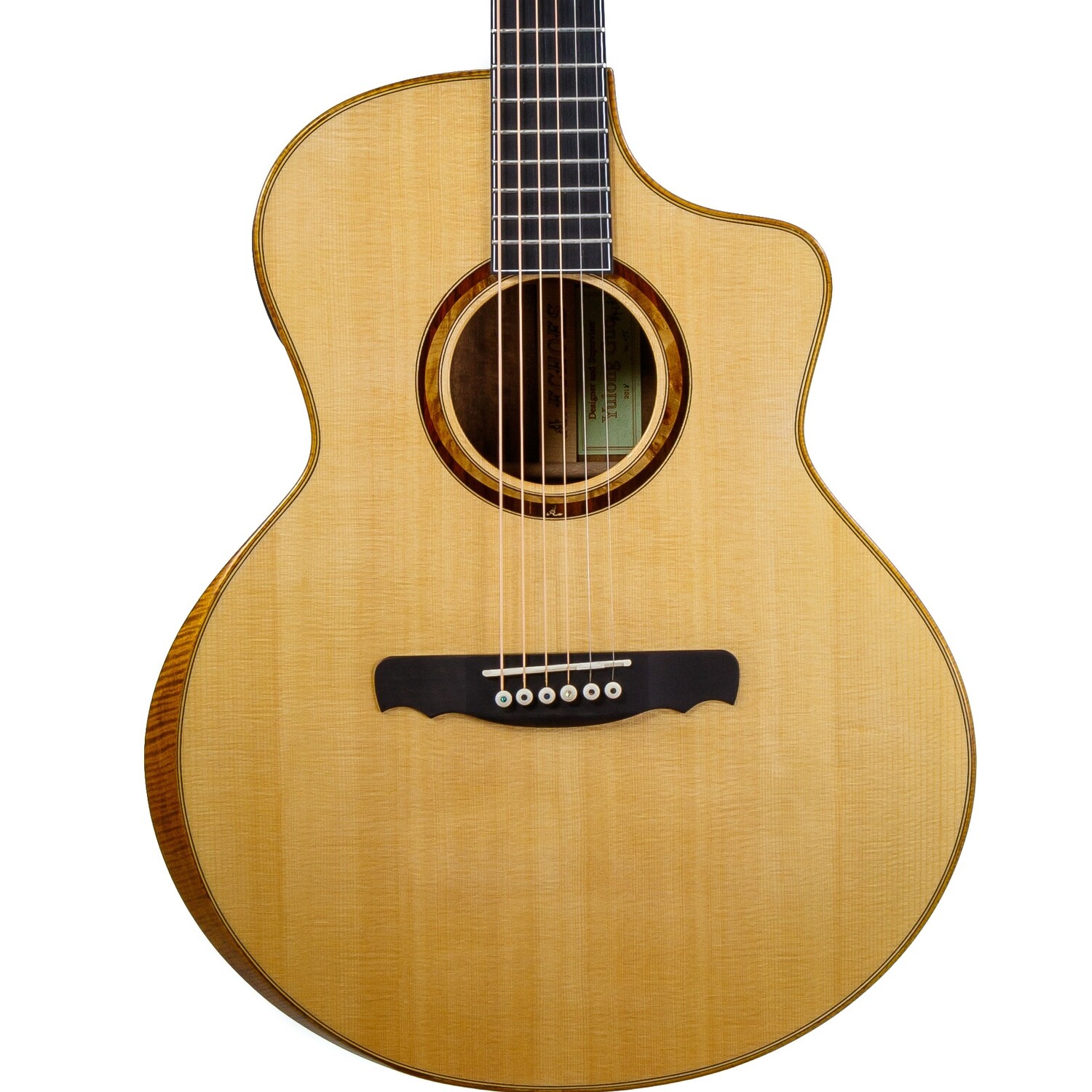 Yulong Guo Steel String Guitar, Spruce Double Top, Solid Koa Back/Sides
SKU 00024
Product Details
Description
This amazing instrument was handmade in the shop of Master Luthier Yulong Guo. It is a Spruce Double Top Steel String Guitar that compares extremely well to high-end Taylor guitars. The spruce double top is lattice braced with solid Koa back/sides. Includes a special Koa armrest. Ebony fretboard with scalloped edges on the top side for player comfort and tactile feel while playing.
Extra sound port and zero fret next to the nut. Includes special rose inlay on the fretboard and beautiful inlay on the headstock. The modern lattice bracing gives an amazingly resonant sound and volume/projection.
Specifications
Handmade in the shop of Master Luthier Yulong Guo
Spruce Double Top Steel String Guitar
Compares extremely well to high end Taylor guitars
Spruce double top is lattice braced, Solid Koa back/sides
Special Koa armrest, Koa back/sides

Ebony fretboard with scalloped edges on the top side

Extra sound port and zero fret next to the nut

Special rose inlay on the fretboard and beautiful inlay on the headstock

The modern lattice bracing gives an amazingly resonant sound and volume/projection
Video Demo
Save this product for later