New Product at Calido Guitars!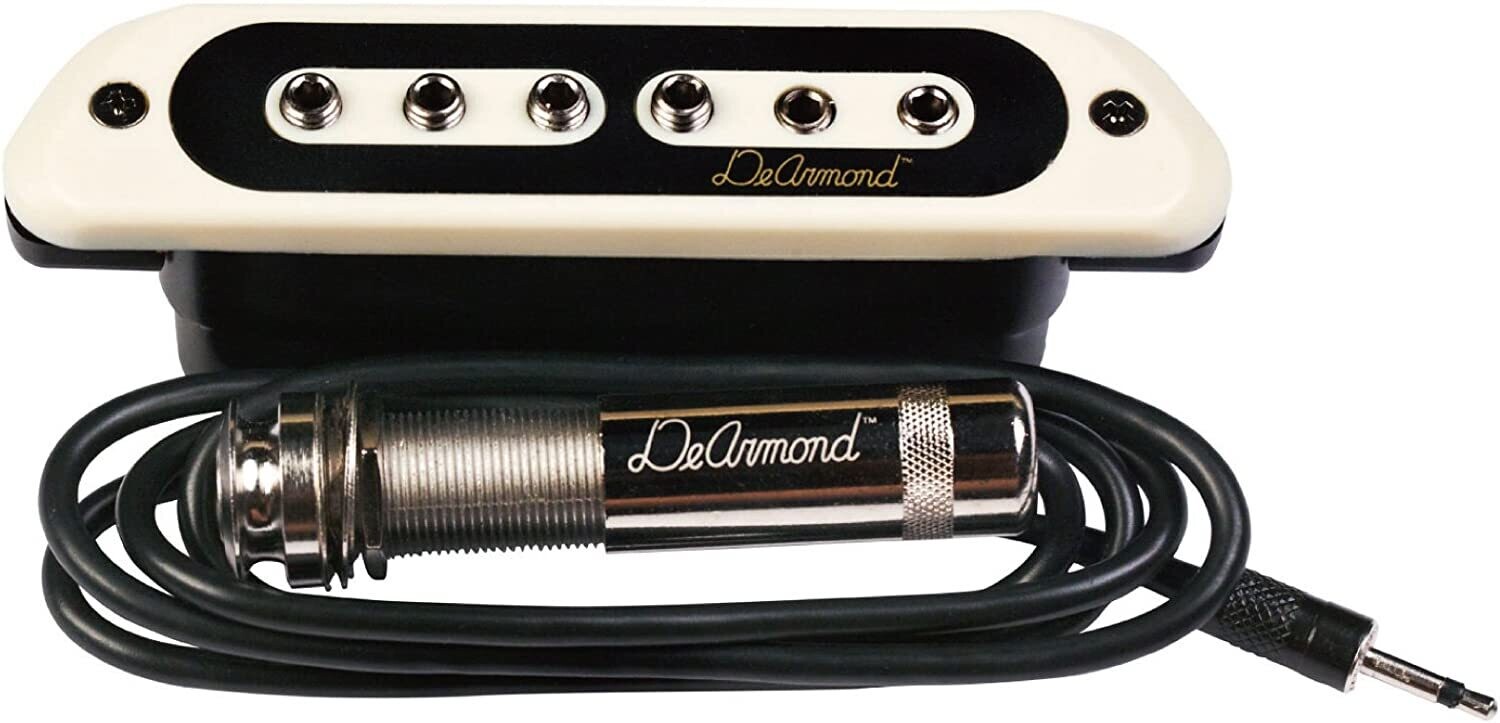 Guild DeArmond Tone Boss Soundhole Pickup for Acoustic Guitars
SKU 00617
Product Details
The DeArmond Tone Boss acoustic sound hole pickup provides a simple, high fidelity magnetic pickup solution for any steel string guitar. The passive humbucking design accurately reproduces the guitar's tone for an incredibly natural voice and is controlled with an onboard volume knob. 3 top trim colors in black, cream and tortoiseshell are included with each Tone Boss, allowing the user to customize the pickup's look to match the aesthetic of any guitar. Hardware for permanent endpin output jack mounting is also included.
Classic humbucking design

Multiple Color Face Plates

Removable or permanent install options
Save this product for later