New Product at Calido Guitars!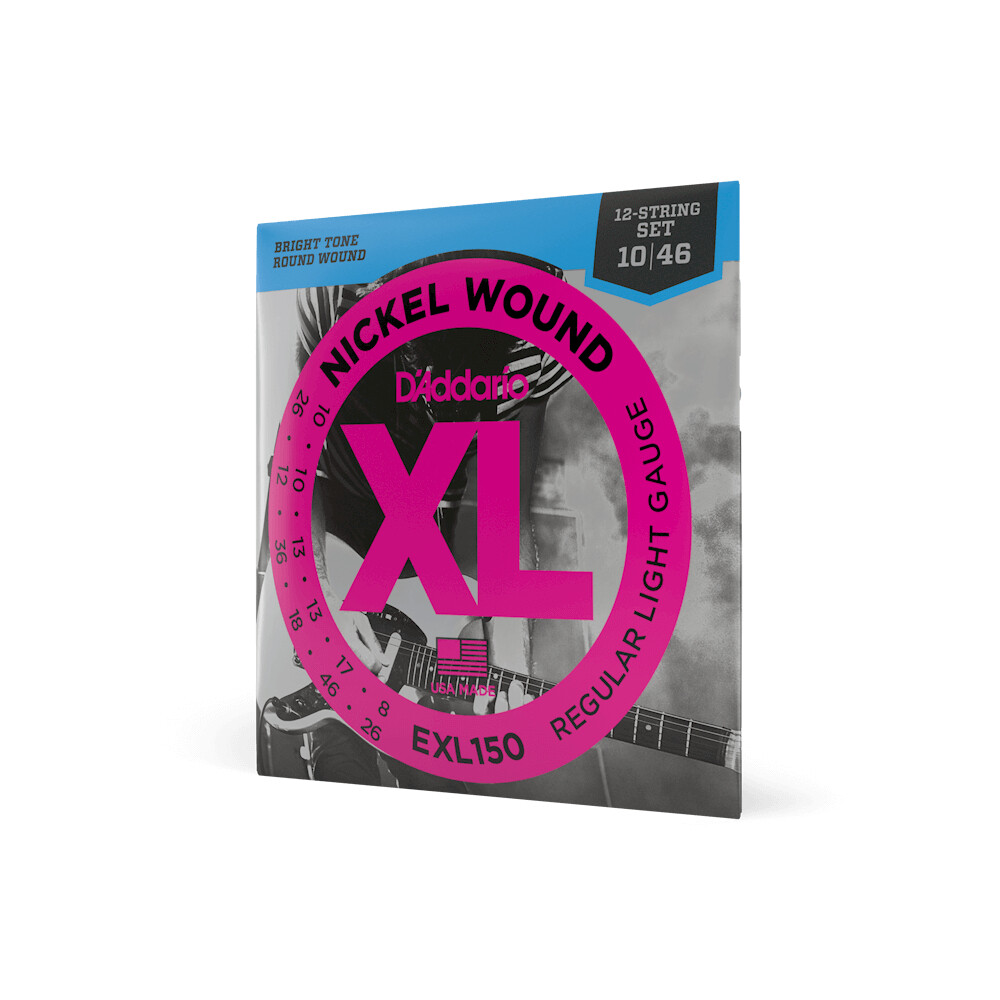 D'Addario 10-46, Regular Light 12 String Set - EXL150
SKU EXL150
Product Details
EXL150 is the most popular gauge set for 12 String electric guitars. XL Nickel Wound electric guitar strings, long recognized as the industry standard, are ideal for a wide range of musical styles.
IDEAL FOR: ALL GENRES
DIAL IT IN. CRANK IT OUT.
XL Nickel Wound, D'Addario's most popular guitar strings, are precision wound with nickel plated steel onto a carefully drawn, hexagonally shaped, high carbon steel core. The result—strings with long lasting, distinctive, bright tone and excellent intonation—is ideal for the widest variety of guitars and musical styles.
ROUND WOUND STRINGS
Round wound strings have the feel and tone that most players are familiar with. This string construction combines the strength of the steel core with the tonal properties of the wrap wire alloy.
Save this product for later