New Product at Calido Guitars!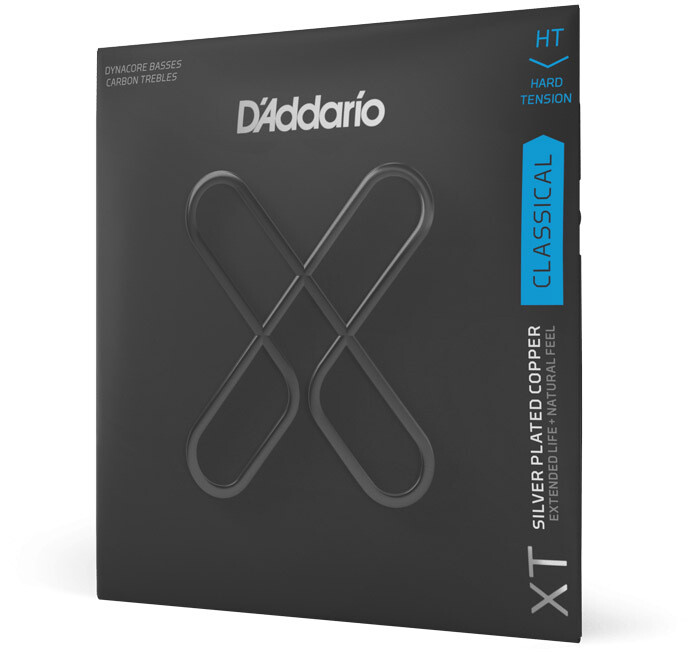 D'Addario SILVER PLATED WRAP XT DYNACORE, CARBON TREBLES Hard Tension Set - XTC46FF
SKU XTC46FF
Product Details
SILVER PLATED WRAP XT DYNACORE, CARBON TREBLES
Hard Tension Set
XTC46FF combines our infamous Pro-Arte Carbon treble strings and silver plated wound Dynacore basses with an extended lifespan treatment, preserving the natural tone and feel of uncoated strings. Available in normal and hard tensions.

IDEAL FOR: LIVE PERFORMANCE
NEVER FADE AWAY
Stand the test of time with strings that endure. D'Addario XT strings combine our strongest high carbon steel with an advanced corrosion resistance treatment on every string in the set, giving you enhanced break resistance and unyielding pitch stability—all while preserving the tone and feel of your favorite uncoated strings. These strings are made to stay, with uncompromising performance that never fades away.
EXCEPTIONALLY CONTROLLED, AMAZINGLY ACCURATE
POLYMER EXTRUSION PROCESS: D'Addario's polymer extrusion line produces strings with exceptional control over string diameter and concentricity. These variables ensure the accurate tension and intonation of every string we make.
Save this product for later