New Product at Calido Guitars!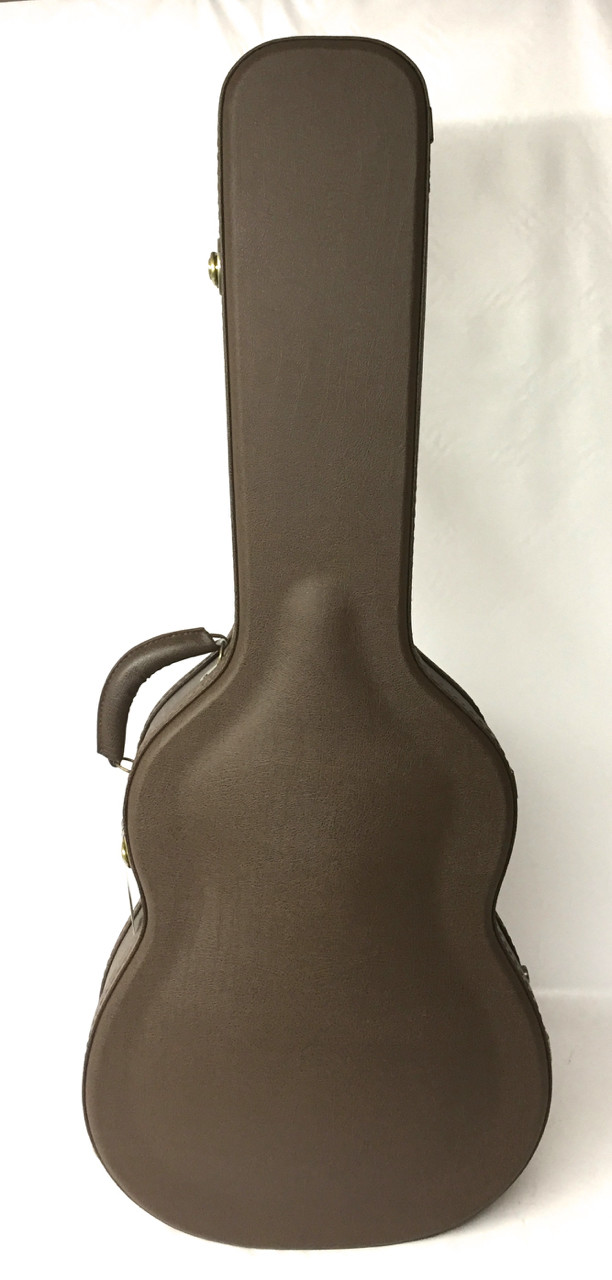 Cordoba Humicase Brown - Cordoba Humidified Archtop Classical/Flamenco Wooden Guitar Hardshell Case - Brown
SKU 00068
Product Details
The Humicase Protege Guitar Case fits classical, flamenco, and Spanish acoustic guitars.

It's made of 7-ply hardwood, with a rugged vinyl exterior.

The interior is a deep burgundy deluxe padded plush, while the case has chrome hinges and locks.

These keep your guitar well-humidified and protected against dryness and cracking.
The Cordoba Archtop Wood Case featuring a built-in HumiCase™ humidification system offers the best of classic styling and modern durability to protect and preserve your guitar. With an arched top, 5-ply wood shell, leather stitched handle, and durable brown exterior with bronze locking hardware.
Features:
Deep burgund interior plush

Accessory compartment with lid

Available for classical/flamenco body shape (Dreadnought shape coming soon!)
The HumiCase in case humidification offers a convenient way to help prevent your guitar from drying out and cracking. A ultra-dense foam sponge fits inside the HumiPod®, which rests conveniently above the soundhole of the guitar when the case is closed. Keep the HumiPod® moistened with distilled water to maintain proper humidity levels for your guitar. We recommend a relative humidity between 45-65% for acoustic guitars.

Exterior dimensions (CL/FL):
Length: 42" (107cm)

Width: 17.5" (44.5cm)

Height/Depth: 6" (15cm)
Interior dimensions (CL/FL):
Overall length: 39.5" (100cm)

Width at lower bout: 14.75" (37.5cm)

Width at upper bout: 11.5" (29cm)

Length of Body area: 22" (55.9cm)

Depth of body area: 4" (10.2cm)

If at any time your guitar is in need of extra humidification (generally due to an excessively dry climate), a second Velcro-style pod can be added to the headstock location to provide additional moisture. You'll also notice a small rectangular slot under the headstock, which is designed to hold our digital hygometer - another optional accessory that's perfect for closely and accurately monitoring the humidity levels inside your case.
Save this product for later